Are you looking for a Wedding Photographer in one of these ZIP codes for Bergen County in Norhtern NJ?
Then you've come to the right photo studio!
If you are now planning a wedding in the Bergen County area, we can guide couples in our approach of services to capture your day.
We can provide classic, creative, timeless and sophisticated wedding photography to make your day memorable.
We can take your Family, Engagement, Wedding Party or Events with exceptional photography and services
Contact Derex Art + Photography
104 Gray Street
Paterson, NJ 07501
Call 201.722.1300
Book your Event Now!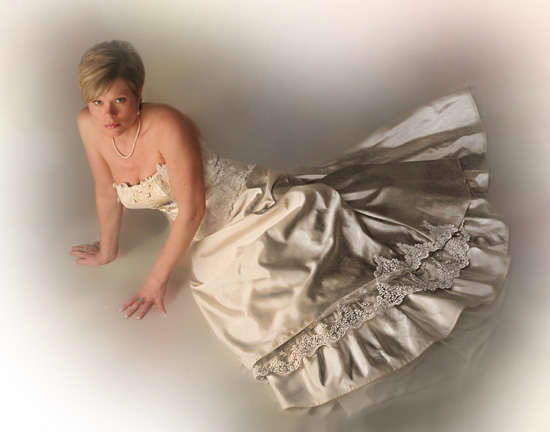 | | | | |
| --- | --- | --- | --- |
| ZIP | CITY AND STATE | COUNTY | AREA |
| 07624 | Closter, NJ | Bergen | 201 |
| 07621 | Bergenfield, NJ | Bergen | 201 |
| 07620 | Alpine, NJ | Bergen | 201 |
| 07626 | Cresskill, NJ | Bergen | 201 |
| 07630 | Emerson, NJ | Bergen | 201 |
| 07628 | Dumont, NJ | Bergen | 201 |
| 07627 | Demarest, NJ | Bergen | 201 |
| 07604 | Hasbrouck Heights, NJ | Bergen | 201 |
| 07603 | Bogota, NJ | Bergen | 201 |
| 07602 | Hackensack, NJ | Bergen | 201 |
| 07605 | Leonia, NJ | Bergen | 201 |
| 07608 | Teterboro, NJ | Bergen | 201 |
| 07607 | Maywood, NJ | Bergen | 201 |
| 07606 | South Hackensack, NJ | Bergen | 201 |
| 07631 | Englewood, NJ | Bergen | 201 |
| 07648 | Norwood, NJ | Bergen | 201 |
| 07647 | Northvale, NJ | Bergen | 201 |
| 07646 | New Milford, NJ | Bergen | 201 |
| 07649 | Oradell, NJ | Bergen | 201 |
| 07653 | Paramus, NJ | Bergen | 201 |
| 07652 | Paramus, NJ | Bergen | 201 |
| 07650 | Palisades Park, NJ | Bergen | 201 |
| 07641 | Haworth, NJ | Bergen | 201 |
| 07640 | Harrington Park, NJ | Bergen | 201 |
| 07632 | Englewood Cliffs, NJ | Bergen | 201 |
| 07642 | Hillsdale, NJ | Bergen | 201 |
| 07645 | Montvale, NJ | Bergen | 201 |
| 07644 | Lodi, NJ | Bergen | 973 |
| 07643 | Little Ferry, NJ | Bergen | 201 |
| 07601 | Hackensack, NJ | Bergen | 201 |
| 07072 | Carlstadt, NJ | Bergen | 201 |
| 07071 | Lyndhurst, NJ | Bergen | 201 |
| 07070 | Rutherford, NJ | Bergen | 201 |
| 07073 | East Rutherford, NJ | Bergen | 201 |
| 07401 | Allendale, NJ | Bergen | 201 |
| 07075 | Wood Ridge, NJ | Bergen | 201 |
| 07074 | Moonachie, NJ | Bergen | 201 |
| 07022 | Fairview, NJ | Bergen | 201 |
| 07026 | Garfield, NJ | Bergen | 973 |
| 07024 | Fort Lee, NJ | Bergen | 201 |
| 07020 | Edgewater, NJ | Bergen | 201 |
| 07057 | Wallington, NJ | Bergen | 973 |
| 07010 | Cliffside Park, NJ | Bergen | 201 |
| 07031 | North Arlington, NJ | Bergen | 201 |
| 07407 | Elmwood Park, NJ | Bergen | 201 |
| 07452 | Glen Rock, NJ | Bergen | 201 |
| 07451 | Ridgewood, NJ | Bergen | 201 |
| 07450 | Ridgewood, NJ | Bergen | 201 |
| 07458 | Saddle River, NJ | Bergen | 201 |
| 07495 | Mahwah, NJ | Bergen | 201 |
| 07481 | Wyckoff, NJ | Bergen | 201 |
| 07463 | Waldwick, NJ | Bergen | 201 |
| 07423 | Ho Ho Kus, NJ | Bergen | 201 |
| 07417 | Franklin Lakes, NJ | Bergen | 201 |
| 07410 | Fair Lawn, NJ | Bergen | 201 |
| 07430 | Mahwah, NJ | Bergen | 201 |
| 07446 | Ramsey, NJ | Bergen | 201 |
| 07436 | Oakland, NJ | Bergen | 201 |
| 07432 | Midland Park, NJ | Bergen | 201 |
| 07675 | Westwood, NJ | Bergen | 201 |
| 07670 | Tenafly, NJ | Bergen | 201 |
| 07666 | Teaneck, NJ | Bergen | 201 |
| 07699 | Teterboro, NJ | Bergen | 201 |
| 07677 | Woodcliff Lake, NJ | Bergen | 201 |
| 07676 | Township of Washington, NJ | Bergen | 201 |
| 07660 | Ridgefield Park, NJ | Bergen | 201 |
| 07657 | Ridgefield, NJ | Bergen | 201 |
| 07656 | Park Ridge, NJ | Bergen | 201 |
| 07663 | Saddle Brook, NJ | Bergen | 201 |
| 07662 | Rochelle Park, NJ | Bergen | 201 |
| 07661 | River Edge, NJ | Bergen | 201 |